#2 Prof. Em. Jørgen Lange Thomsen: The History of DNA Use in Forensic Medicine
Abstract
Alec Jeffreys made by accident his groundbreaking discovery in September 1984 on the use of DNA polymorphism in crime work. It only took a couple of years before the police applied his discovery on homicide cases. As a forensic pathologist I took part in 'The Miracle', since it was introduced in Denmark in the early nineties.
In my presentation, I shall describe the use of the DNA technique, including the possible pitfalls.
Cases of homicides and sexual abuse will be mentioned.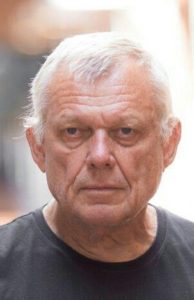 CV
Born in Copenhagen 1944. Medical Doctor 1970.
Specialist in Forensic Medicine and in Surgical Pathology, Denmark and the UK.
Full Professor, State Forensic Pathologist and head of the Institute of Forensic Medicine, University of Southern Denmark since 1996. Professor Emeritus since 2015.
Doctoral Thesis: Alcoholics in Forensic Medicine.
Human Rights Award, 2017, International Association of Forensic Sciences.
About 200 publications in scientific journals.
Books for a broad audience about history (together with author Marie Helleberg).
---
#3 Eva Åhrén, PhD: Figuring it out: Visualizing medical subjects
Director, Unit for Medical History and Heritage, Karolinska Institutet, Stockholm
Abstract
Throughout history, visual communication has been crucial in medical practice, education, and research. This talk deals with image-making in the history of Western medicine, focusing on three main categories: anatomical illustrations, patient portraits, and representations of microscopic observations. I will argue that visualizations are an integral part of medical knowledge production, as well as communication.
The remarkable woodcuts in Andreas Vesalius' De humani corporis fabrica of 1543, represent a qualitatively and quantitatively new approach to visualization. The sheer number of images, expertly printed on large paper sheets had never been seen in a book on the human body before. Neither had the degree of accurate detail and the high quality of the work of the artists involved. Whereas earlier representations of bodies were more schematic, this new style emphasized a kind of naturalism, drawing on the rhetoric of direct observation. This section of the talk will discuss two main styles of anatomical art in the Western tradition: universalization and specificity.
While anatomical imagery could idealize bodies for the sake of universality, images of morbid anatomy and diseased patients have to be specific. There are many ways of achieving this. First, I will show Norwegian artist J. L. Losting's portraits of patients with leprosy, which open a window into a specific time and place. Second: old photographs of people with war wounds or disorders like scoliosis, approach the patients head-on, in a revealing, but often respectful manner. Third: wax moulages and photos of dermatological and venerological conditions focus instead on the lesion, making it the object of the portrait, rather than the patient.
Finally, I will discuss how scientific objects in medicine are visualized, as a crucial part of the research process, as well as a means of communicating results. Making images is a way of figuring things out.
---
#4 Dr Jan Bondeson, PhD: The Lion Boy and Other Medical Curiosities in Old Picture Postcards
Abstract
In the 1900s and 1910s, there was a multitude of human curiosities on show both in Britain and continental Europe: giants, dwarfs, conjoined twins, abnormally fat or thin people, and individuals with severe congenital deformities. Some of the 'freaks' were self-made: men growing abnormally long beards, fasting artists going without food for months, and people aiming to walk around the world for a wager.
Since this period of high interest in human phenomena on show coincided with the great postcard boom in Edwardian times, there is no shortage of images to illustrate this forgotten chapter of the history of medicine.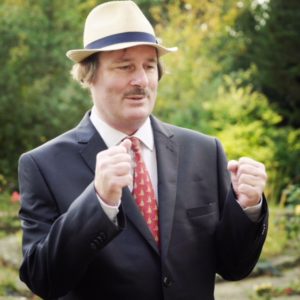 CV
Jan Bondeson MD PhD is a former senior lecturer and consultant physician at Cardiff University, and the author of Cabinet of Medical Curiosities (Cornell UP 1997), The Two-headed Boy and Other Medical Marvels (Cornell UP 2000), Buried Alive: The Terrifying History of our Most Primal Fear (WW Norton 2001), The Lion Boy and Other Medical Curiosities (Amberley 2018) and other history of medicine books.