#2 Jørgen Lange Thomsen –
The History of DNA Use in Forensic Medicine, illustrated by Case Stories
Abstract
Alec Jeffreys made by accident his groundbreaking discovery in September 1984 on the use of DNA polymorphism in crime work. It only took a couple of years before the police applied his discovery on homicide cases. As a forensic pathologist I took part in 'The Miracle', since it was introduced in Denmark in the early nineties.
In my presentation, I shall describe the use of the DNA technique, including the possible pitfalls.
Cases of homicides and sexual abuse will be mentioned.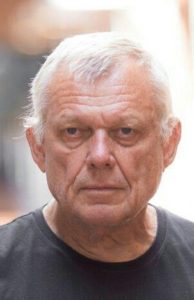 CV
Born in Copenhagen 1944. Medical Doctor 1970.
Specialist in Forensic Medicine and in Surgical Pathology, Denmark and the UK.
Full Professor, State Forensic Pathologist and head of the Institute of Forensic Medicine, University of Southern Denmark since 1996. Professor Emeritus since 2015.
Doctoral Thesis: Alcoholics in Forensic Medicine.
Human Rights Award, 2017, International Association of Forensic Sciences.
About 200 publications in scientific journals.
Books for a broad audience about history (together with author Marie Helleberg).
---
#4 Dr Jan Bondeson MD PhD MSc LicSc –
The Lion Boy and Other Medical Curiosities in Old Picture Postcards
Abstract
In the 1900s and 1910s, there was a multitude of human curiosities on show both in Britain and continental Europe: giants, dwarfs, conjoined twins, abnormally fat or thin people, and individuals with severe congenital deformities. Some of the 'freaks' were self-made: men growing abnormally long beards, fasting artists going without food for months, and people aiming to walk around the world for a wager.
Since this period of high interest in human phenomena on show coincided with the great postcard boom in Edwardian times, there is no shortage of images to illustrate this forgotten chapter of the history of medicine.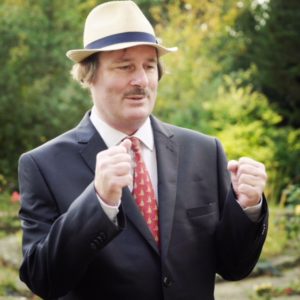 CV
Jan Bondeson MD PhD is a former senior lecturer and consultant physician at Cardiff University, and the author of Cabinet of Medical Curiosities (Cornell UP 1997), The Two-headed Boy and Other Medical Marvels (Cornell UP 2000), Buried Alive: The Terrifying History of our Most Primal Fear (WW Norton 2001), The Lion Boy and Other Medical Curiosities (Amberley 2018) and other history of medicine books.