Dansk Medicinsk-historisk Selskab ønsker at fremme studiet af og kendskabet til medicinhistorien og til de med lægevidenskaben beslægtede videnskabers historie.
Selskabet arrangerer foredrag og udflugter med medicinhistoriske temaer, og bidrager til udgivelsen af bøger om sygdom og sundhed i historisk perspektiv.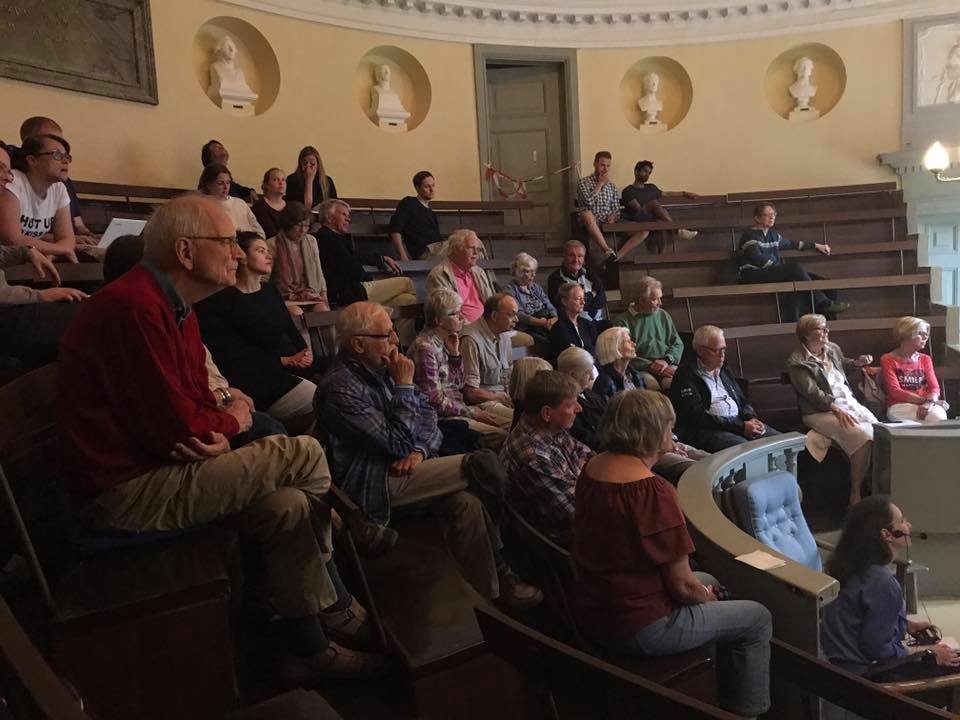 For kontakt: dmhs.1917@gmail.com
---
Efterårets første faglige foredrage tirsdag 4. september kl. 19:00 (med gin-smagning)
Dr Ros Stanwell-Smith (London, UK): Public Health in London during the last Centuries
Stanwell-Smith er Medical Writer, Editor, Lecturer and Specialist in Water and Public Health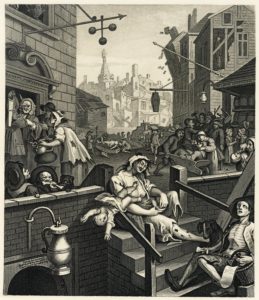 Poverty was rife in 18th century London. In 1751, William Hogarth made two engravings in support of
attempts to curb heavy drinking by the poor, who could get "drunk for a penny or dead drunk for
tuppence". 
Gin Lane, set in the St. Giles slum area, showed the consequences of addiction to homemade gin. The original picture showed the debilitating effects of a gin craze sweeping London and a population
suffering from deadly infections common at the time.
In contrast, a new picture by Thomas Moore shows how obesity and mental health issues are today's big health threats. It depicts a society preoccupied by junk food rather than gin – in a century where everyone has the opportunity to optimize his or her health and wellbeing.
Glæd jer til efterårets første foredrag på engelsk. Foredraget er gratis og åbent for alle (også ikke medlemmer) og der kræves ikke billet.
Efter foredraget er der gin-smagning fra kl. 20:00-21:30, ligeledes åbent for alle.
Der kræves billet til gin-smagning pga. begrænset antal pladser. Tilmeld dig her.
Pris: 100 kr. for medlemmer og 150 kr. for ikke medlemmer.
Medlemmer af selskabet får tilsendt en særlig rabat kode via mail-nyhedsbrevet, som de kan indløse ved at klikke på "Find billet"
Der serveres 7 forskellige gin og tonic, deriblandt flere nyere danske gin samt lidt fast føde.
---
DMHS-studietur til London 14.-19. september
Ved turleder Anne-Marie Worm